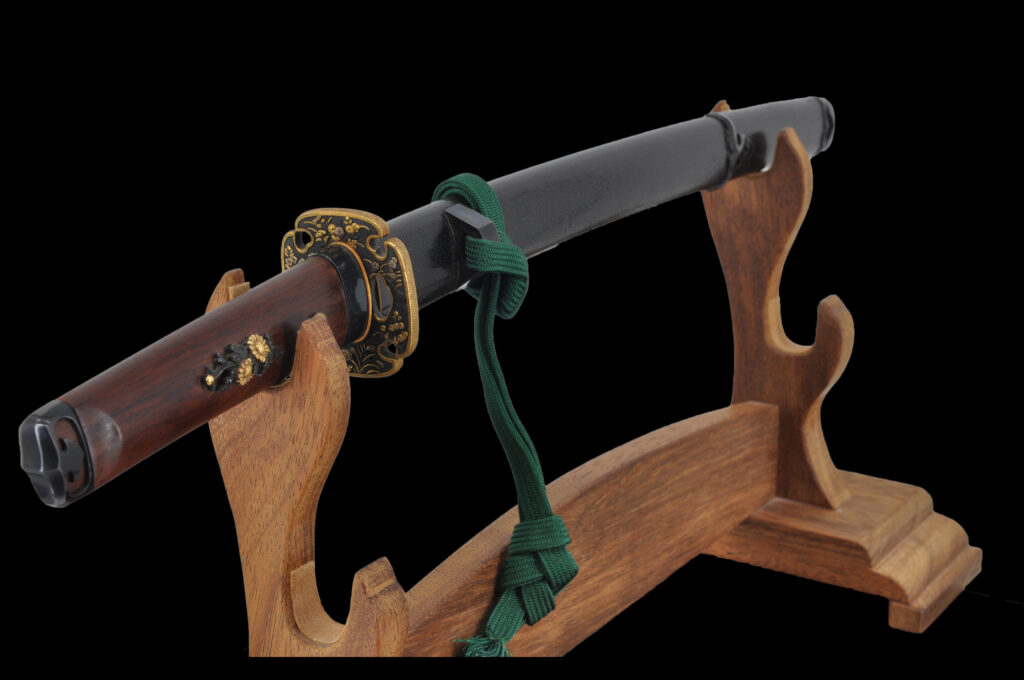 Koshirae for a Wakizashi
Signature/mei: unsigned/mumei
Materials:
Tsuba: shakudo, gold
Menuki: shakudo, gold
Fuchi kashira: shakudo,
Kozuka: shakudo, gold, copper
Saya: black lacquered
Era/jidai: late Edo
Dimensions:
Saya: 40.0cm
Tsuka: 15.1cm
Total: 55.5cm
Price: 3000 Euro
The tsuba gives us a hint of the Mino tradition while the kozuka is by Goto and signed Hidenobu. What makes this koshirae special is the tsuka which is made of wood.
The condition is very nice, only some minor traces of wear on the lower saya.