Daisho Koshirae: Equestrian motive
Signature/mei: unsigned/mumei
Materials:
Tsuba: iron, silver, gold
Menuki: shakudo, gold
Fuchi kashira: shakudo, gold
Kogai: shakudo, gold
Kozuka: shakudo, gold
Saya: black lacquered with mother of pearl (aogai)
Era/jidai: fittings late Edo
Dimensions dai:
Saya: 76.5cm
Tsuka: 24.5cm
Total: 101.5cm
Dimensions sho:
Saya: 52.0cm
Tsuka: 17.5cm
Total: 70.0cm
Price: on request
A very elegant Daisho Koshirae with an equestrian theme of horses and horseback riding.
The fuchi kashira and menuki represent horses and are made of shakudo and gold.
The tsuba of the Dai and the Sho are very similar. Both show two saddles decorated with gold and some other horse-related items such as riding crops. The fukurin is made of an alloy containing silver, which gives the koshirae a counterpoint.
Also made of shakudo and gold, the kogai and kozuka continue the theme of the tsuba by also showing a saddle each.
The saya is lacquered with black stripes alternating with stripes of fine mother of pearl particles (aogai) that glow like a soft night sky with colors. Due to the perfect condition I think it was made after the taisho period.
The tsuka has recently been renewed and is colour-coordinated with some of the aogai and the winding is of the finest quality. The menuki seem to float above the tsuka and the end is carefully braided above the kashira which looks absolutely gorgeous.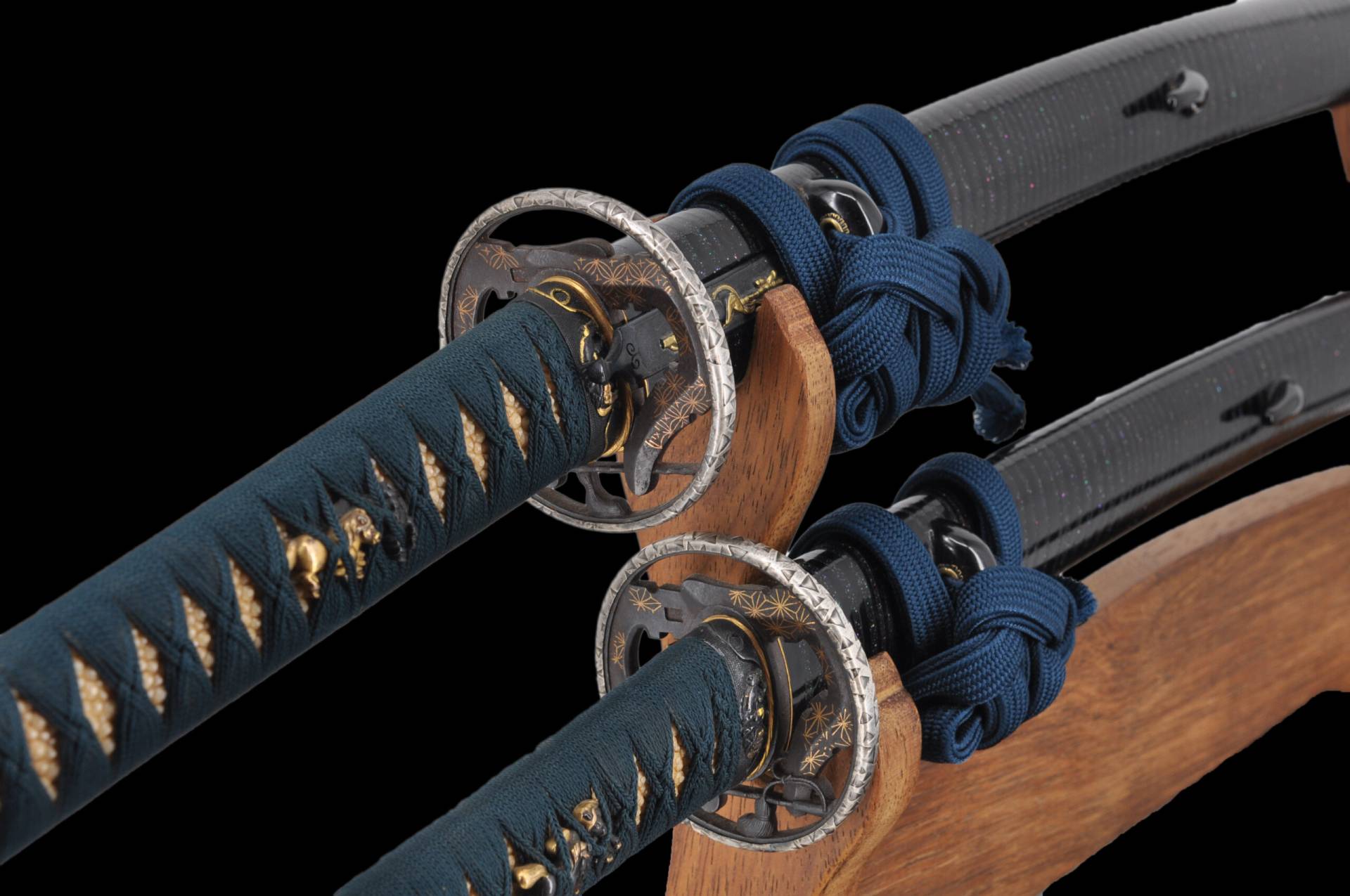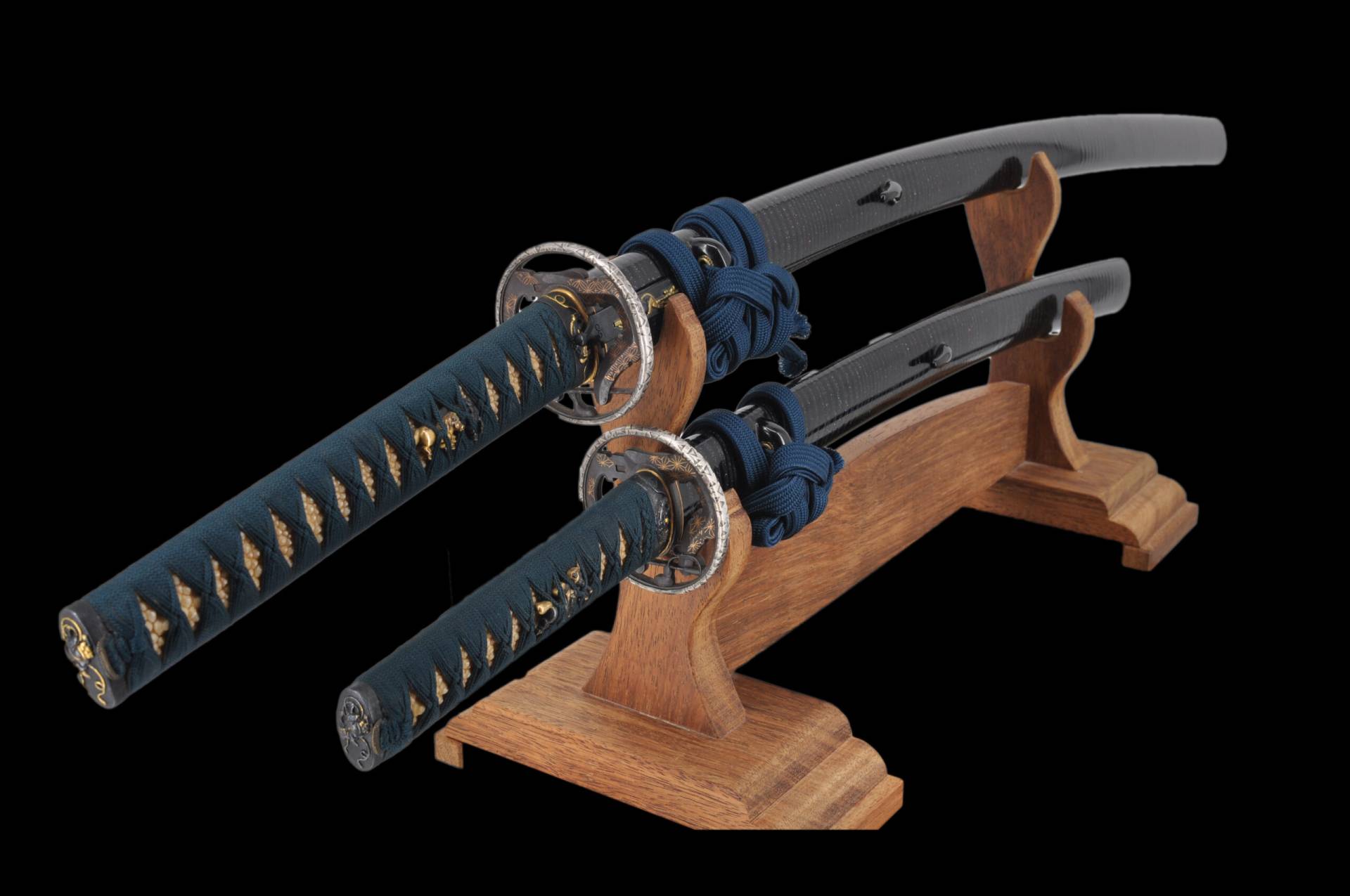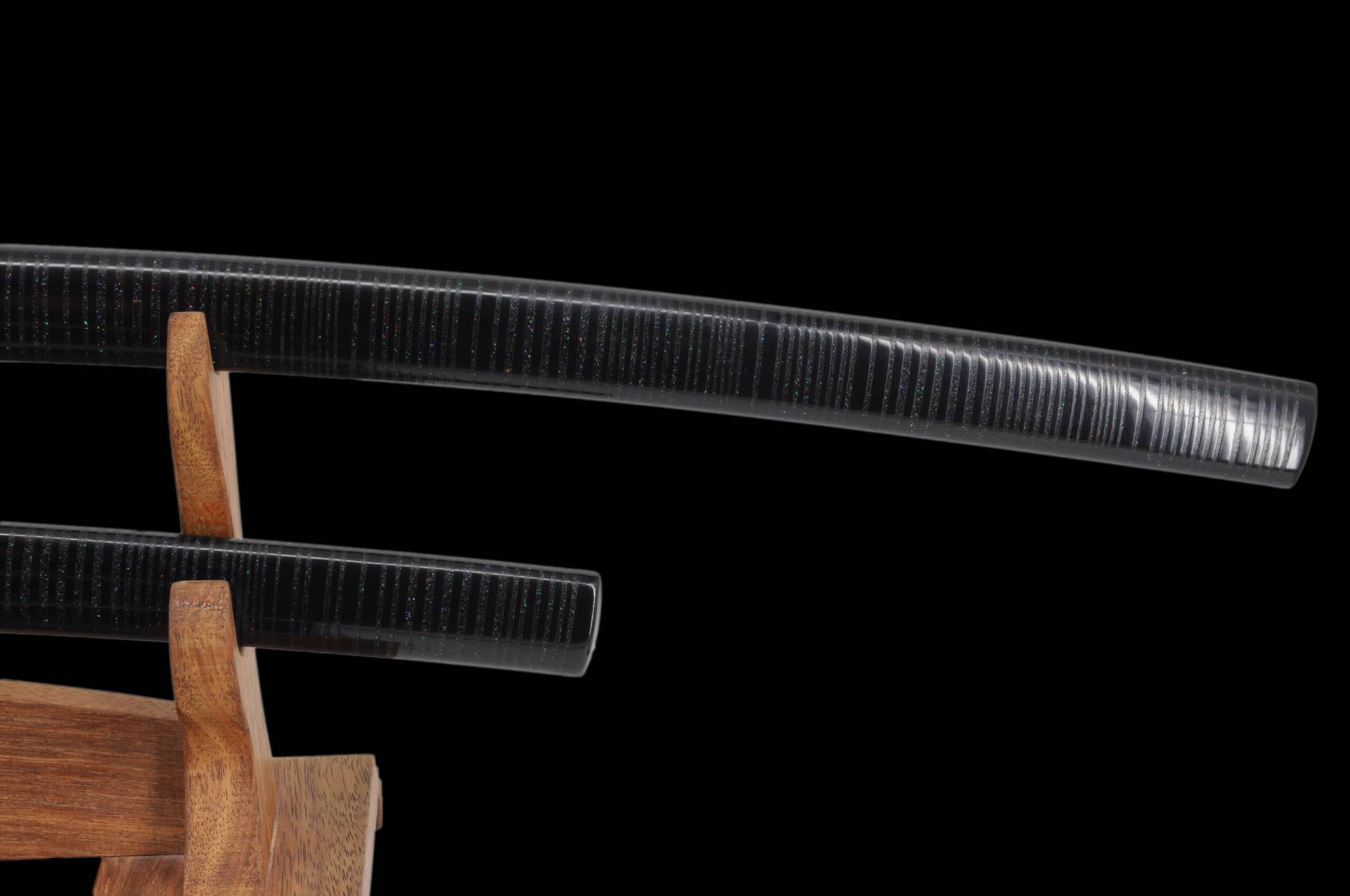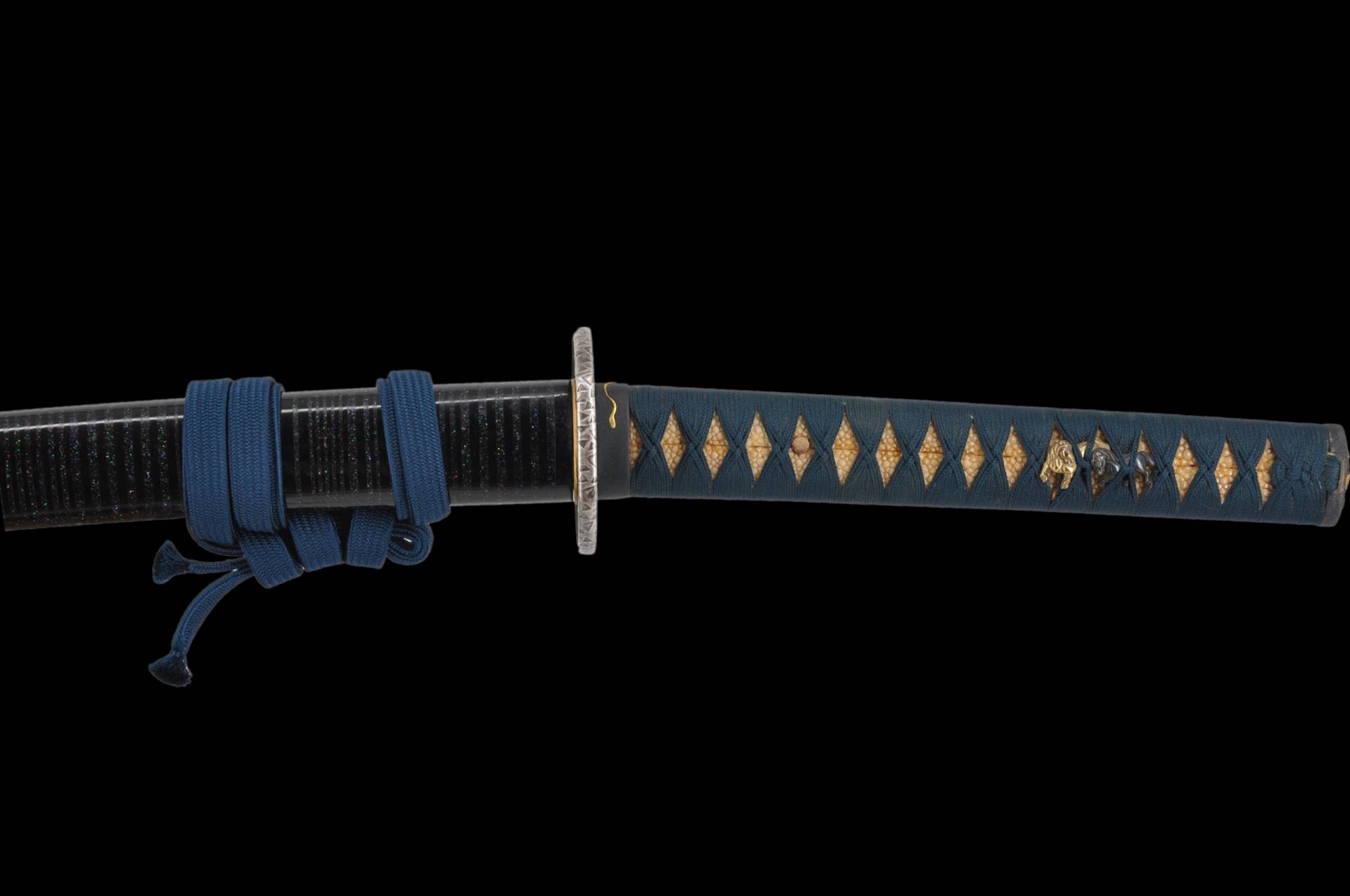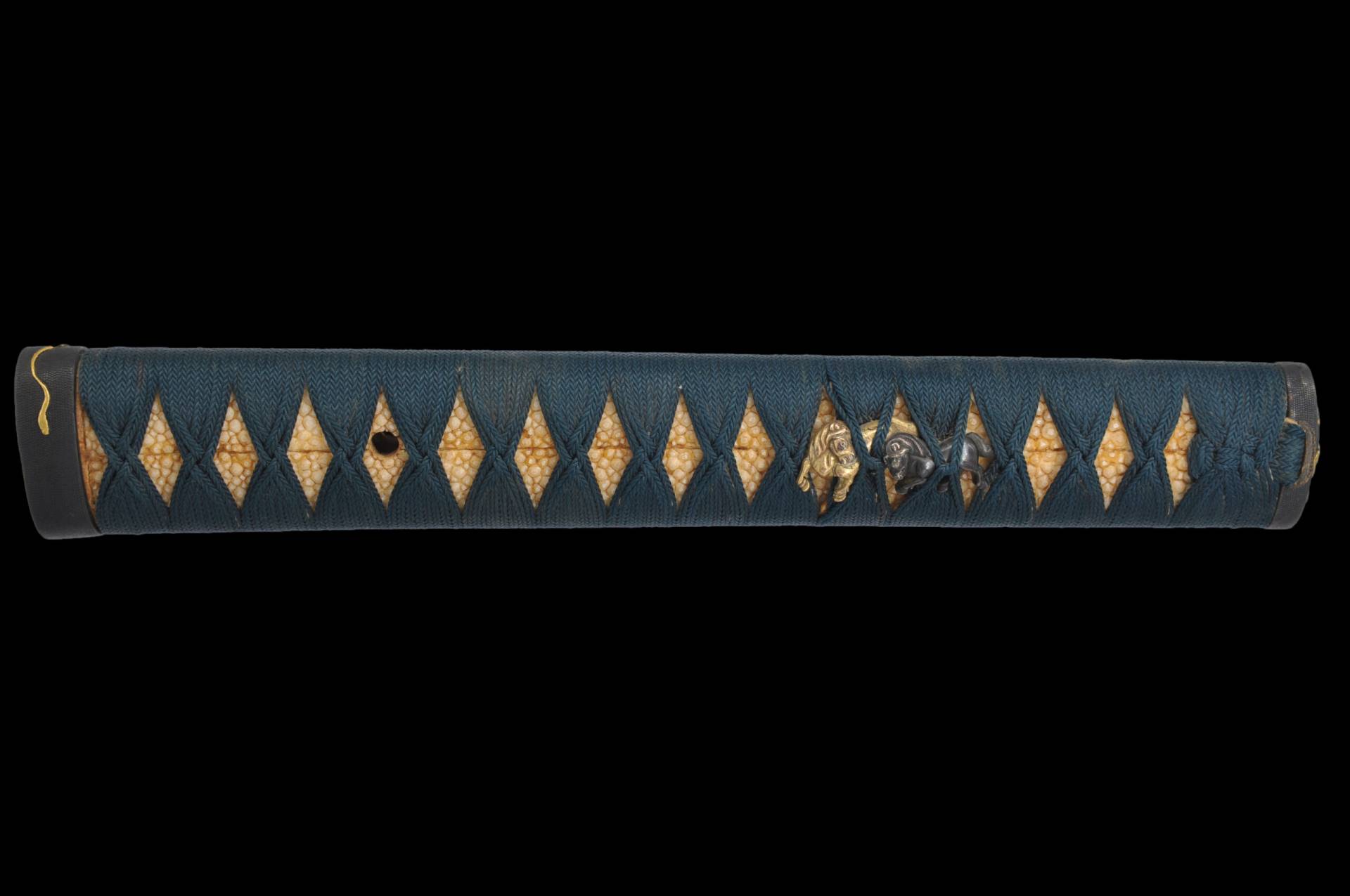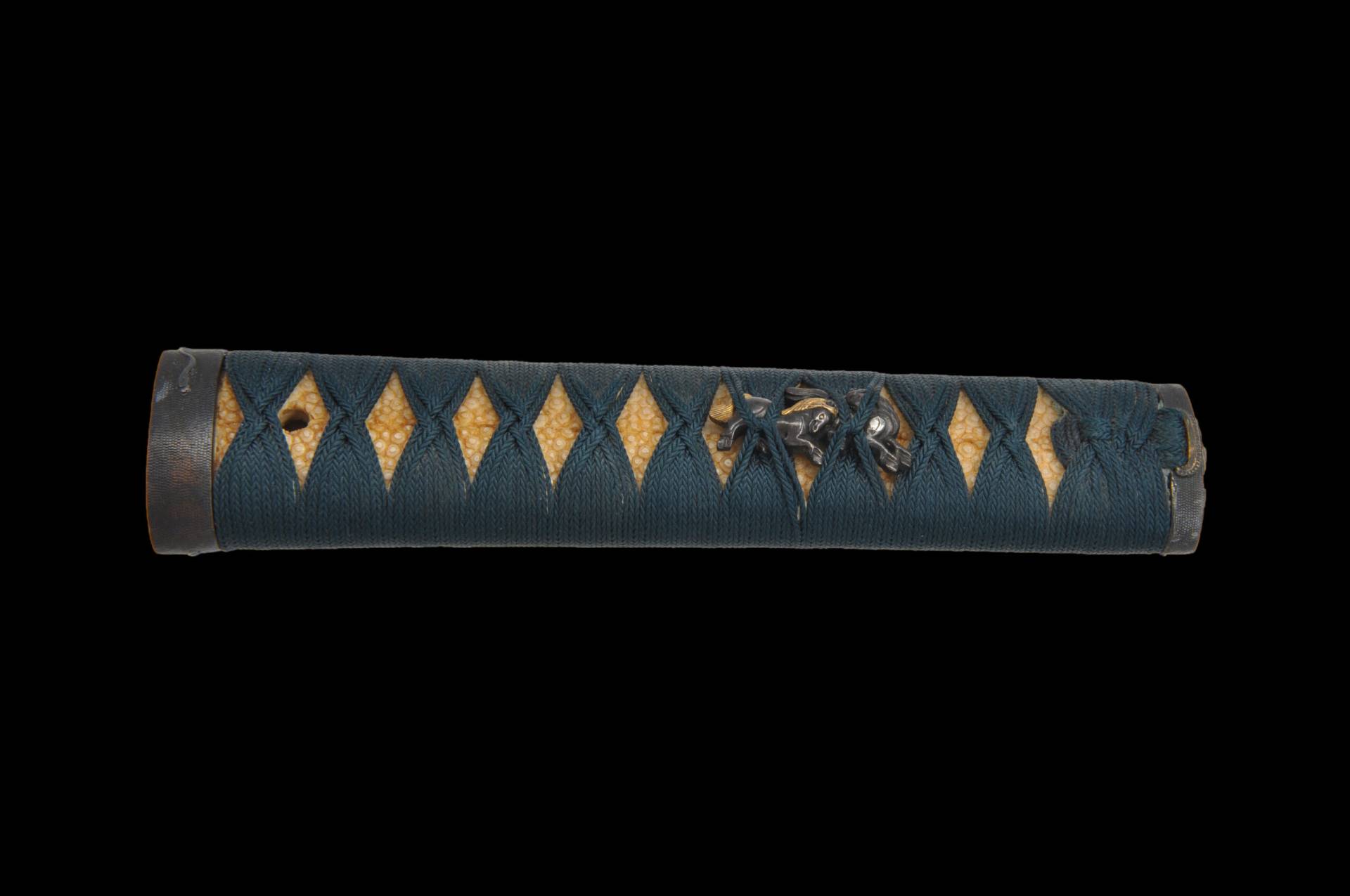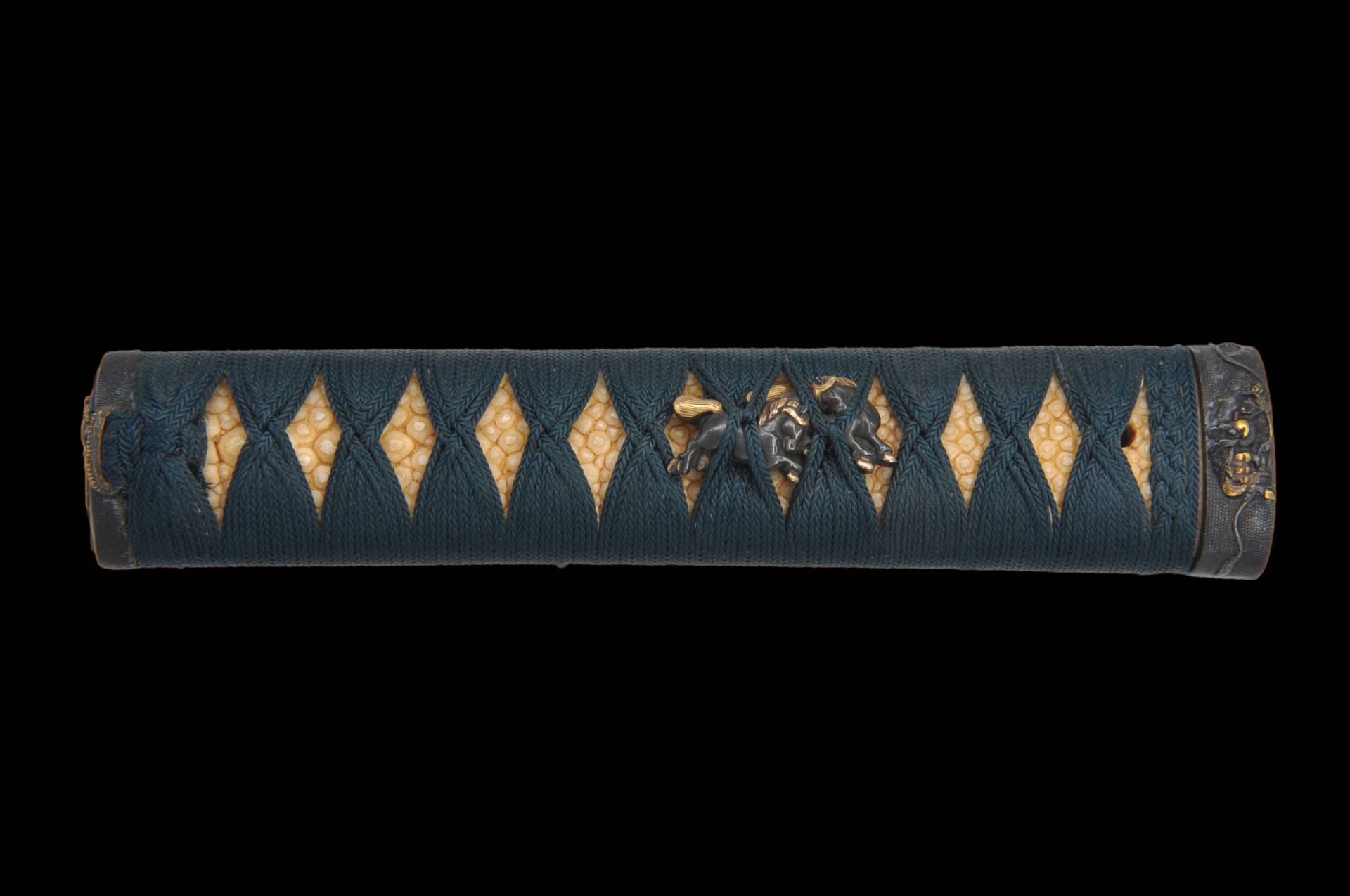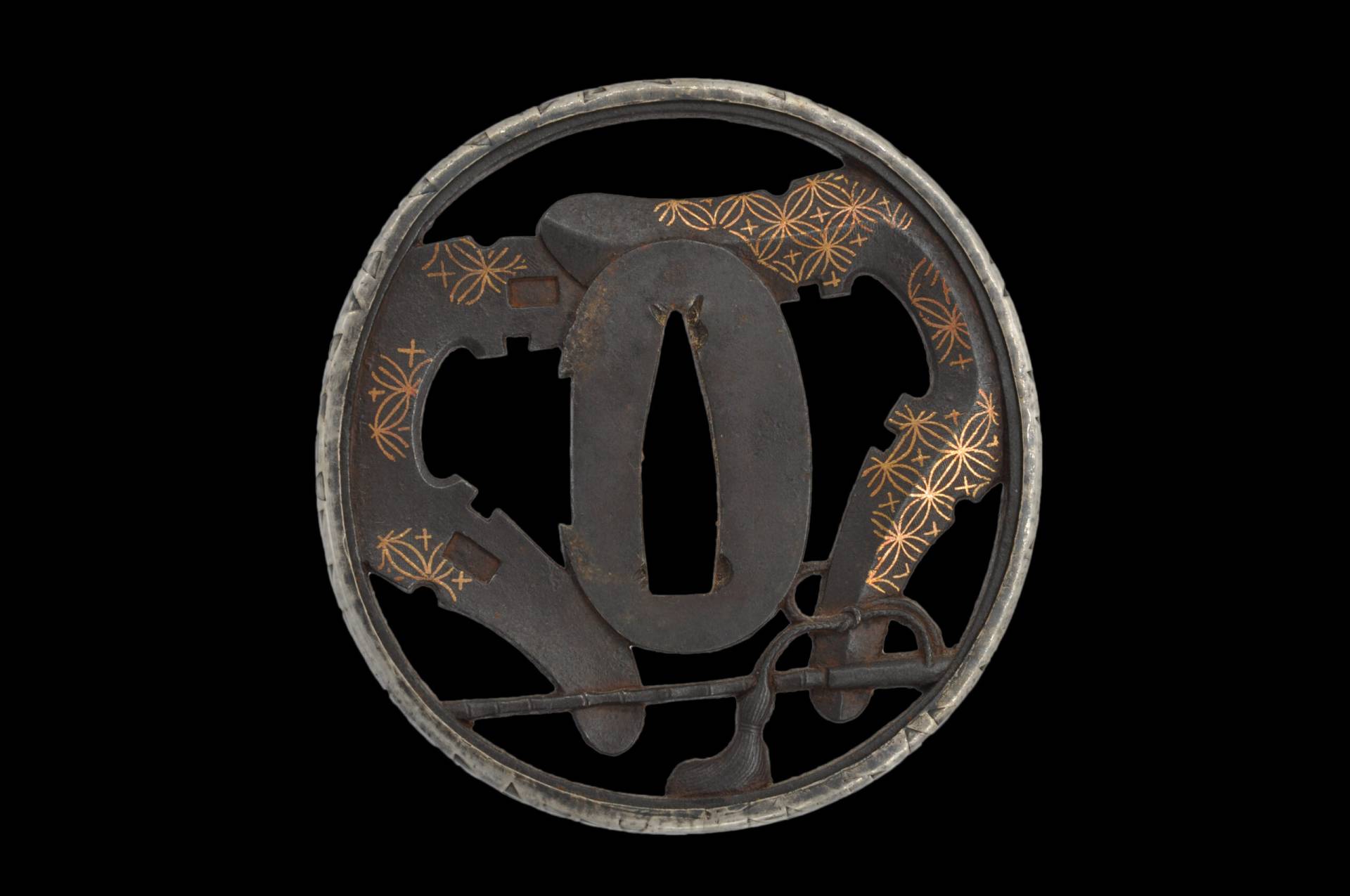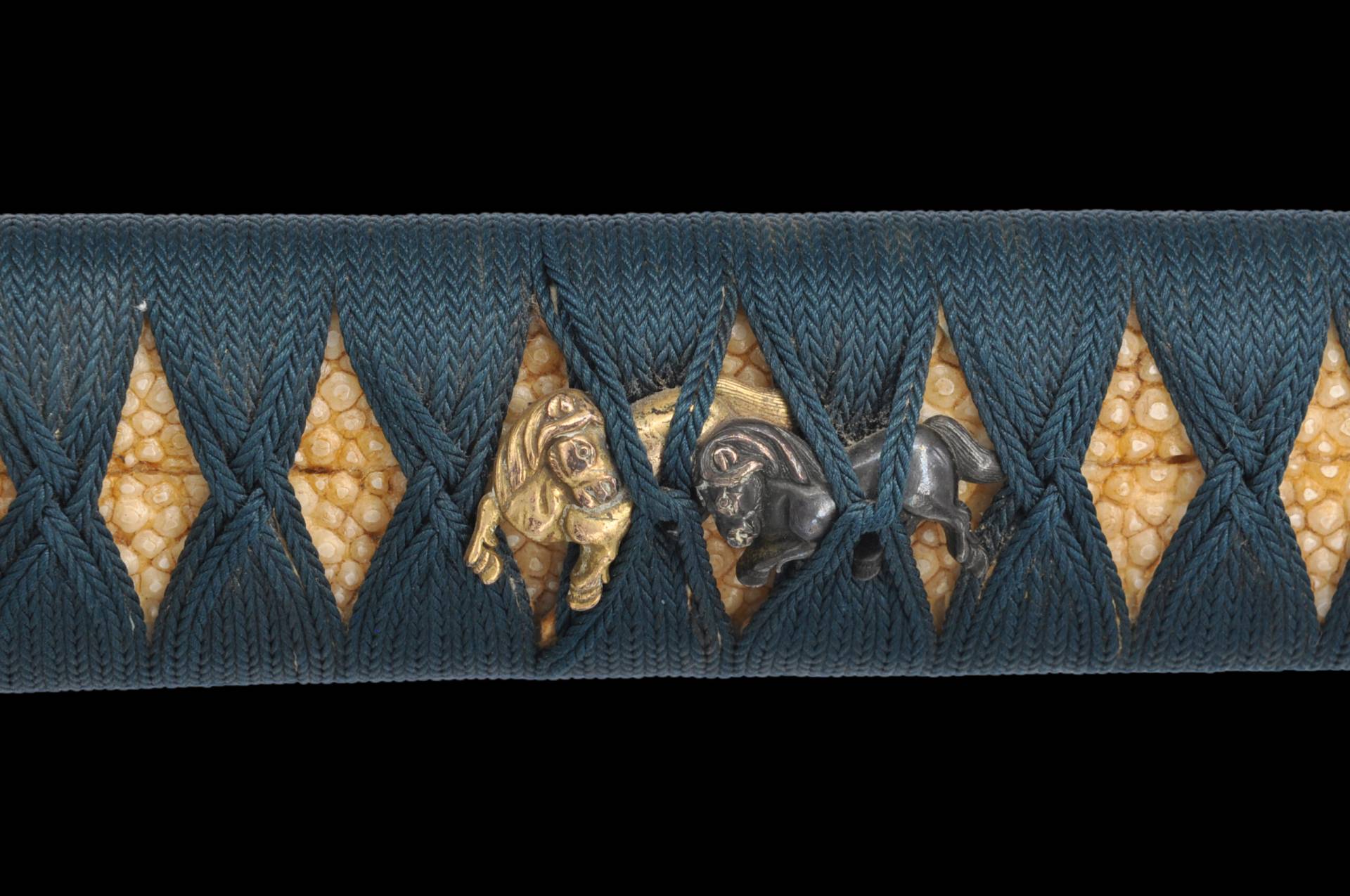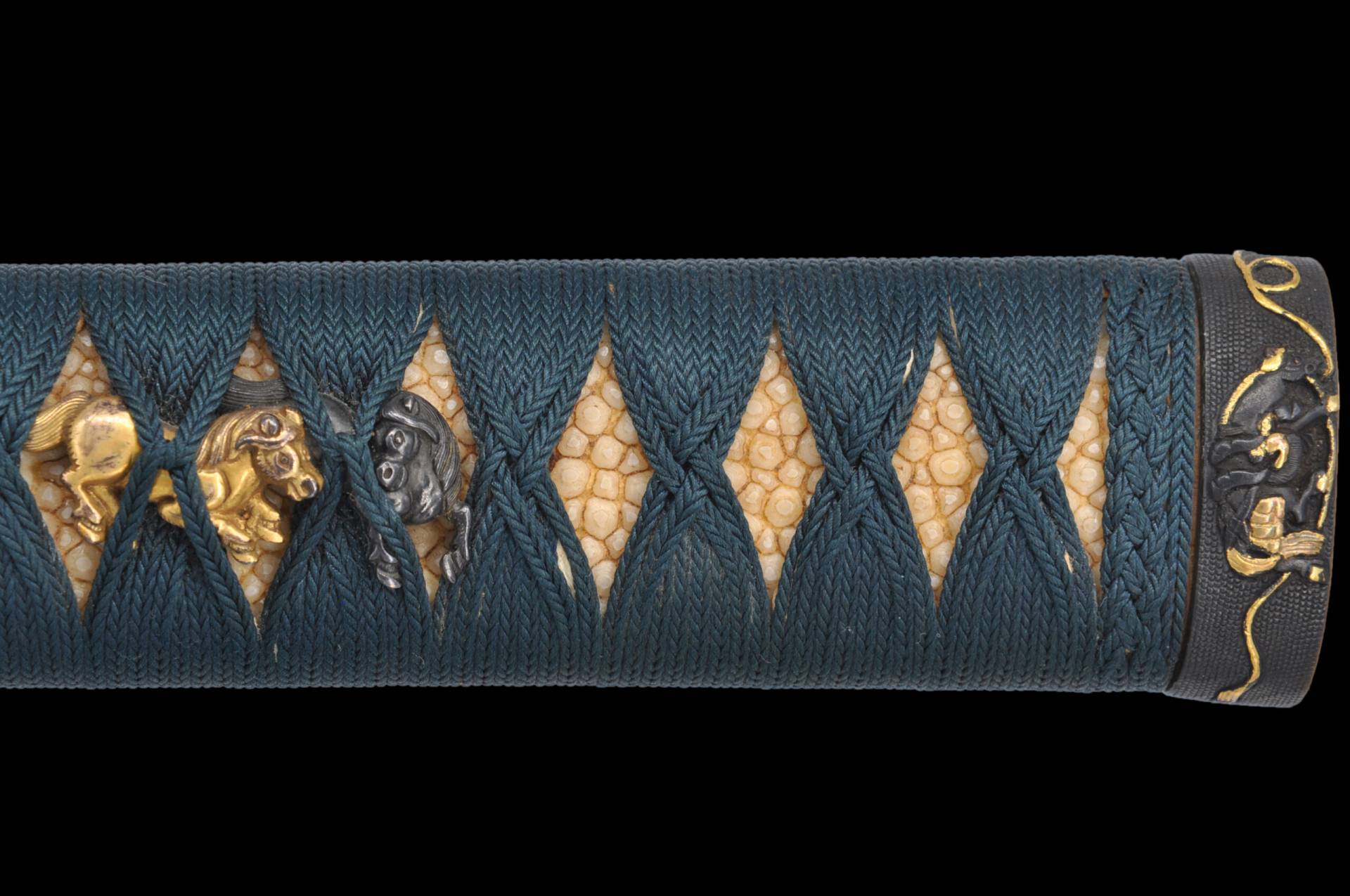 daisho_horse_dai_sho_front
daisho_horse_dai_sho_tsuka
daisho_horse_dai_sho_tsuka_zoom
daisho_horse_tsukai_dai1_cr
daisho_horse_tsuka_sho1_cr
daisho_horse_tsuka_sho2_cr