Koshirae for a Wakizashi
Signature/mei: unsigned/mumei
Materials:
Tsuba: copper, shakudo, gold
Menuki: shakudo, gold
Fuchi kashira: shakudo, copper, gold
Kozuka: shakudo, copper
Kogai: shakudo, cooper, gold
Saya: dark green lacquered with mother of pearl
Era/jidai: late Edo
Dimensions:
Saya: 53.5cm
Tsuka: 18.1cm
Total: 72.5cm
Price: 4000 Euro
V
ery rare wakizashi koshirae, were the tsuka is wrapped in a black lacquered copper wire, which has been polished again down to the copper core. This is something you come across not often. Along with the other copper fittings and the dark green saya, this koshirae has a tranquil flavor that is believed to have been worn by an older samurai.
The reserved taste with the hut (on the tsuba as well as the complete kashira) and the chickens, which are a symbol of territorial defense, also indicate that the former owner carefully arranged this koshirae to his personal mindset.
Further this koshirae is complete and no fittings are missing. The conditions is superp so only a minimal sign of ware is shown on the lower saya.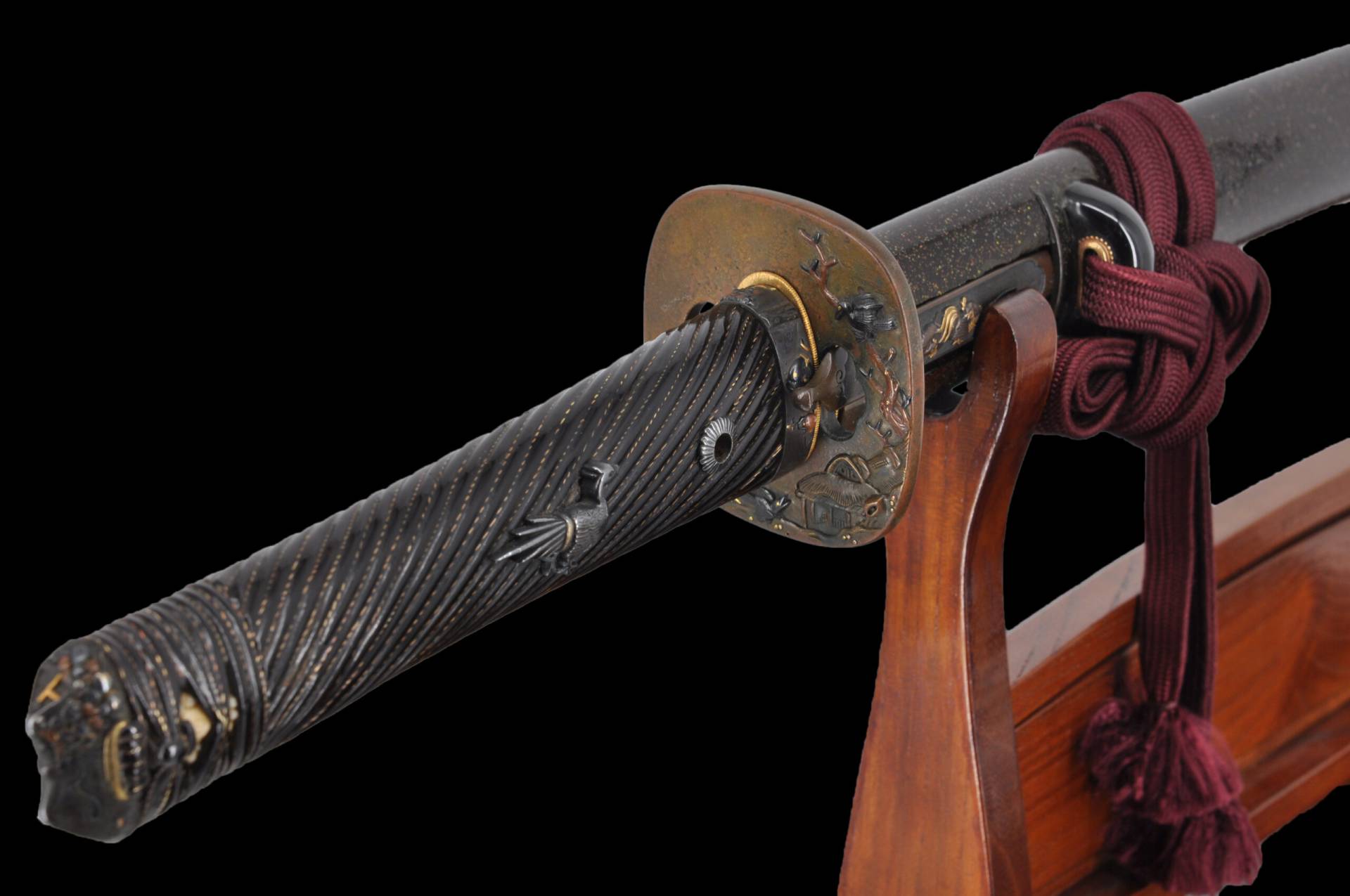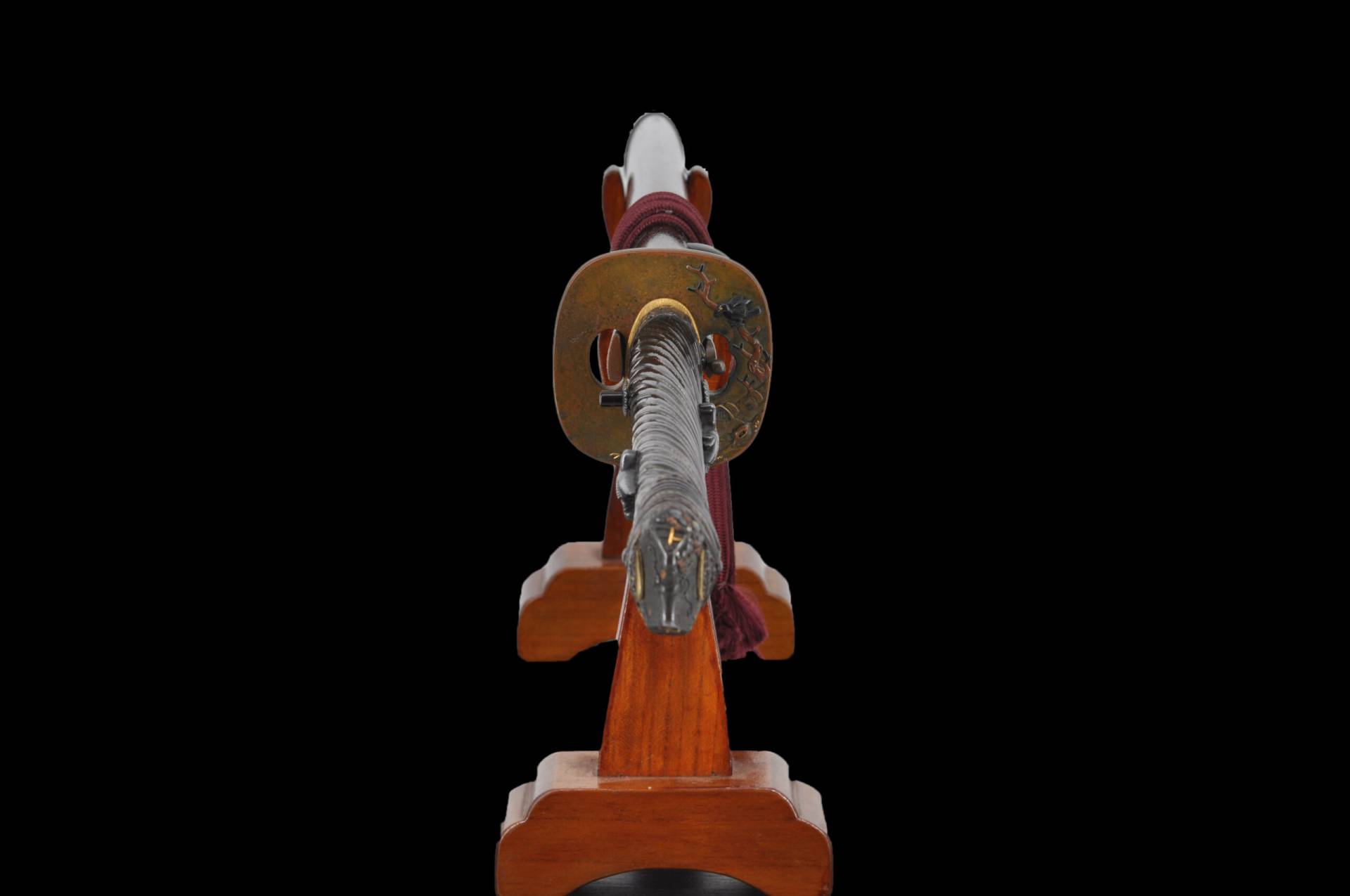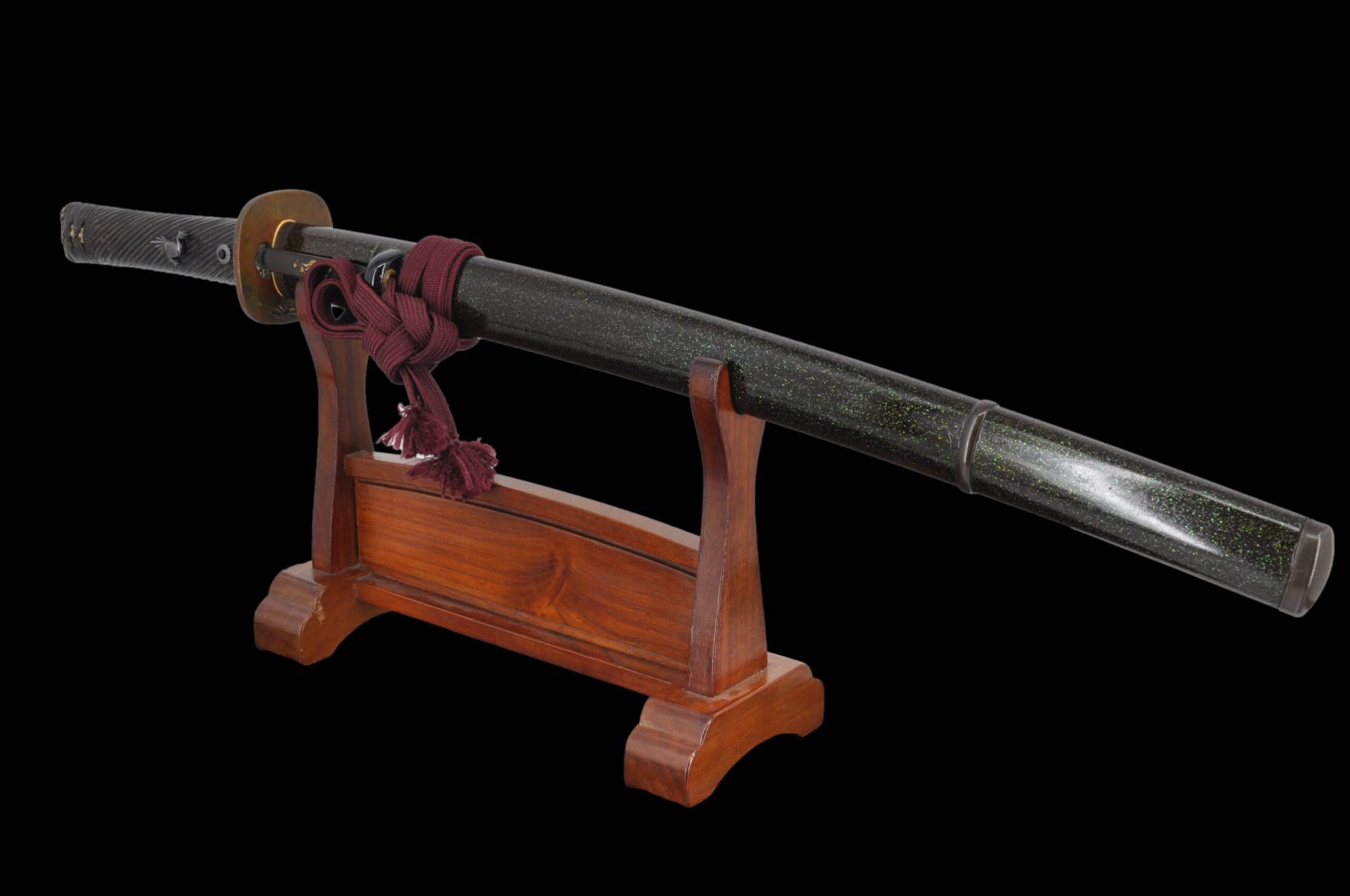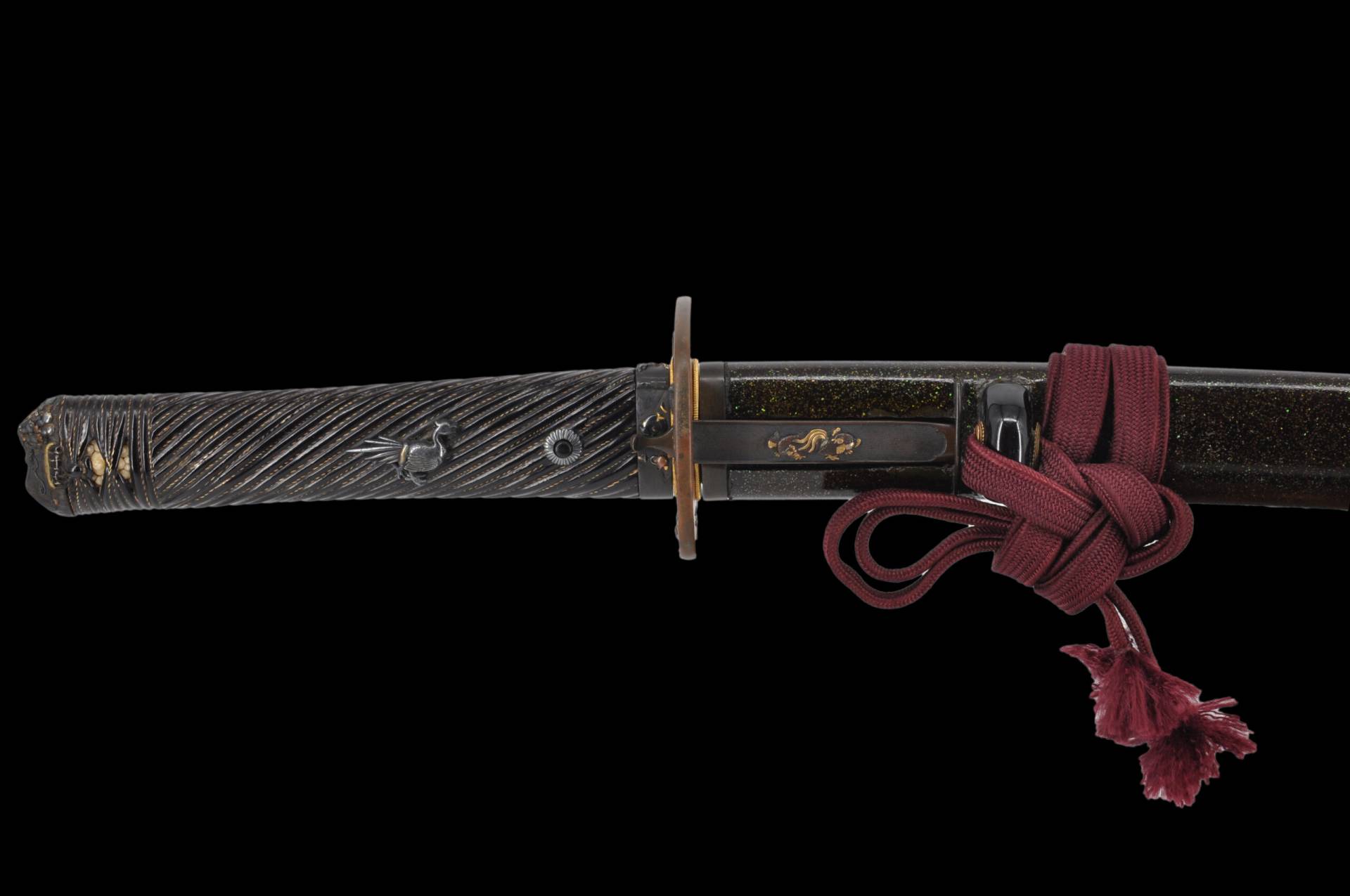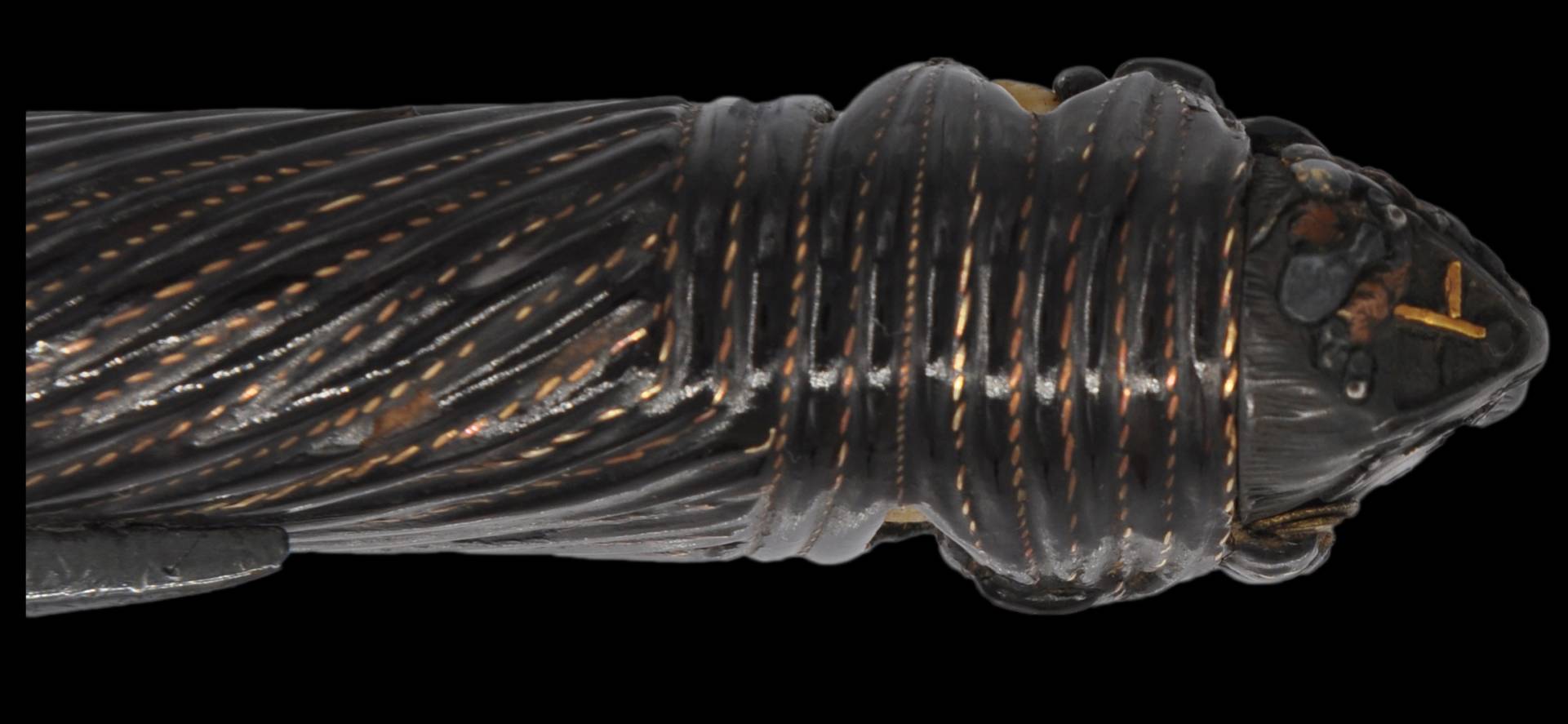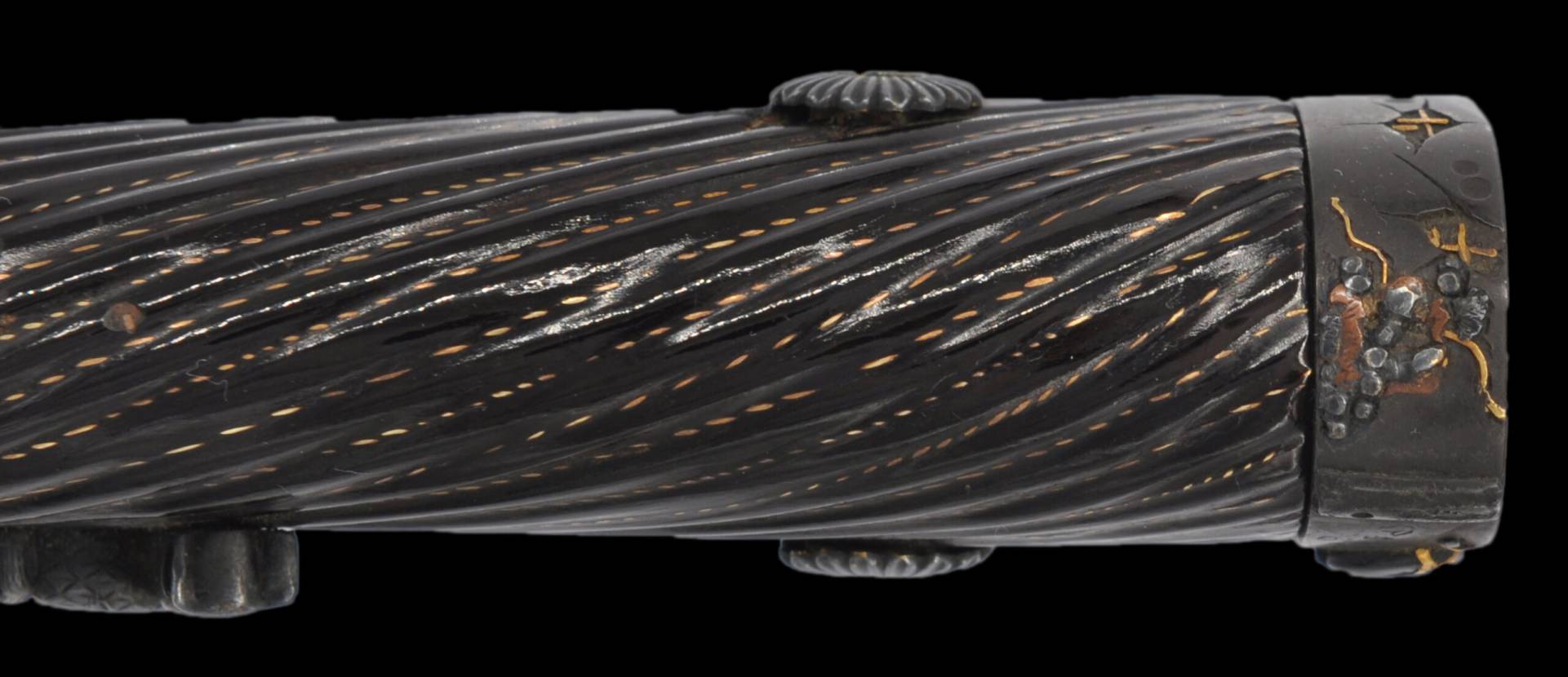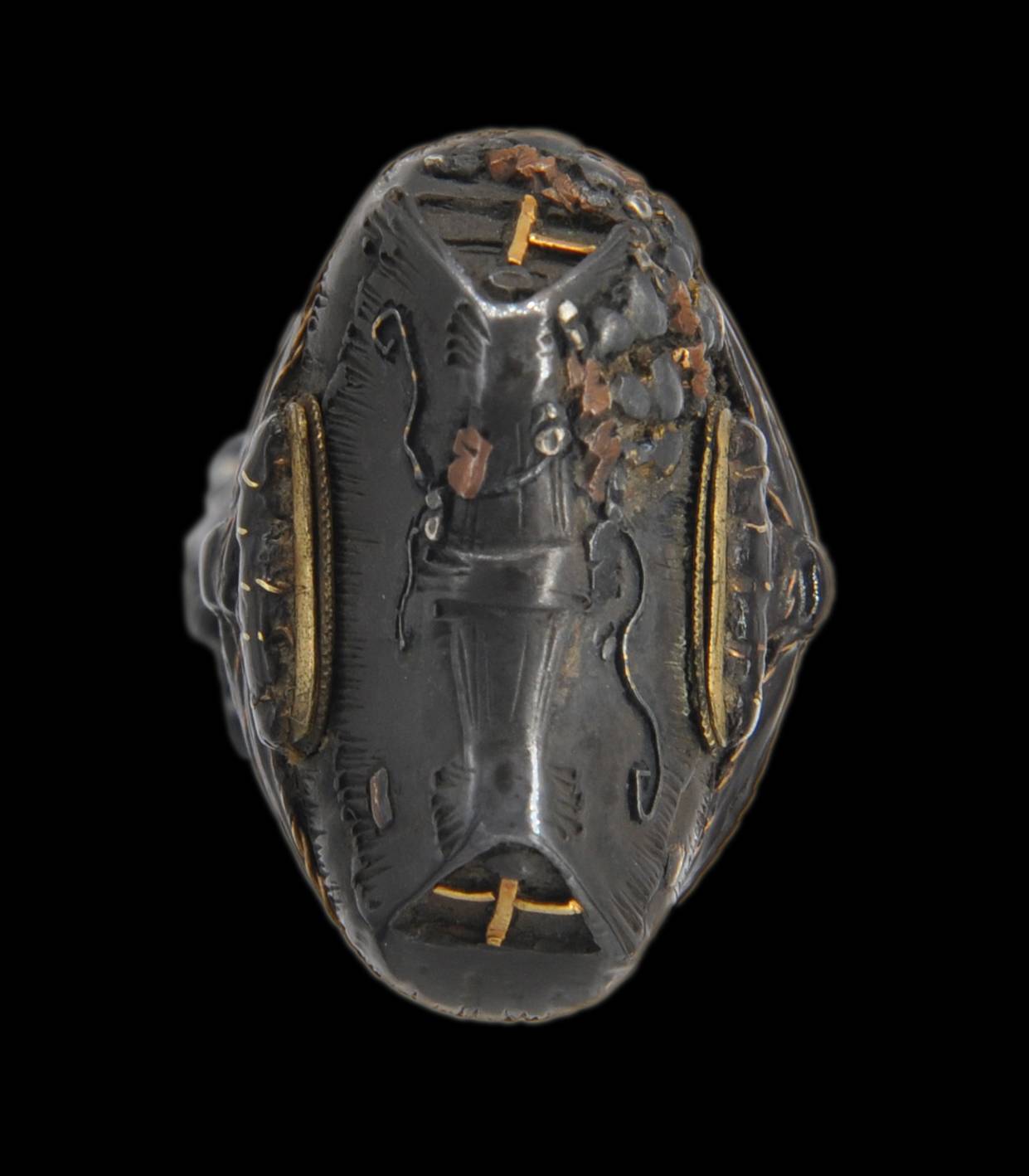 koshirae_draht_tsuka_1_cr
koshirae_draht_tsuka_2_cr
koshirae_draht_tsuka_7_cr
koshirae_draht_tsuka_6_cr
koshirae_draht_tsuka_8_cr
koshirae_draht_tsuka_5_cr
koshirae_draht_tsuka_4_cr
koshirae_draht_tsuka_3_cr
koshirae_draht_tsuba_omote
koshirae_draht_kozuka_2_cr
koshirae_draht_kozuka_1_cr
koshirae_draht_kogai_3_wz_cr
koshirae_draht_kogai_2_cr
koshirae_draht_kogai_1_cr
koshirae_draht_kogai_13_cr
koshirae_draht_kogai_12_cr
koshirae_draht_kogai_11_cr
koshirae_draht_kogai_10_cr