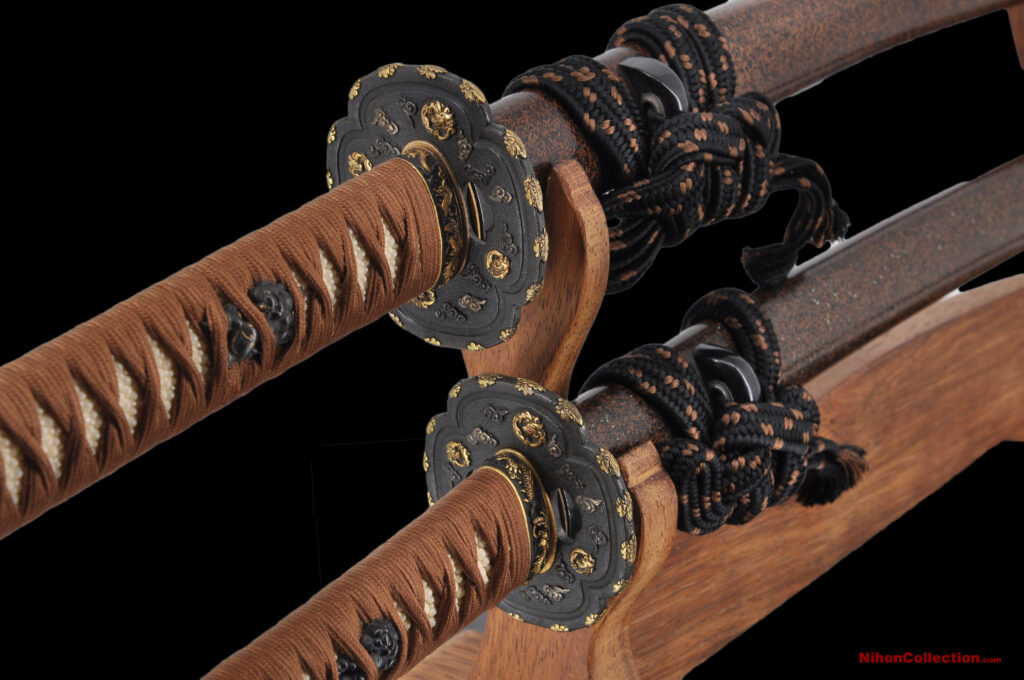 Daisho Koshirae: Dragons and Shishi
Signature/mei: unsigned/mumei
Materials:
Tsuba: shakudo, gold
Menuki: shakudo, gold
Fuchi kashira: shakudo, gold
Era/jidai: late Edo
Dimensions dai:
Saya: 74.4cm
Tsuka: 23.9cm
Total: 99.0cm
Dimensions sho:
Saya: 58.0cm
Tsuka: 18.8cm
Total: 77.5cm
Price: 7500 Euro
Elegant Daisho Koshirae with the theme of dragons and shishi.
The condition is very good. The saya for the Dai shows slight signs of wear (see photos).